Humble Beginnings
Juan & Silvia started their business by setting up at the historic French Market every morning at 6 AM for 13 years before opening their first brick-and-mortar shop in 2000.
Silvia working at her French Market booth

From Silvia to Sterling Silvia
Silvia fell in love with jewelry from all over the world during her travels and aspired to create a space to find it all in one place.
Juan & Silvia in their French Quarter jewelry store

Juan and Silvia Asturias embarked on a life-changing journey when they relocated from Guatemala to the United States in 1982. Their story is one of resilience and determination, as they faced various challenges and triumphs on their path to success.

In 1983, Juan and Silvia exchanged vows in Ft. Hood, Texas, during Juan's military service there. Like many young couples, they encountered financial hardships, but they persevered through difficult times together.

Juan's military duties took them to Korea, and despite facing disapproval from his Army superiors, Silvia bravely joined him there. Later, when Juan was stationed at Fort Polk in Louisiana, Silvia took on three jobs to secure their financial stability and prepare for their future beyond his tour of duty.

Their adventurous spirits led them to New Orleans, where they found themselves captivated by the city's charm. In 1985, they faced the daunting task of seeking employment amidst a collapsing Louisiana oil economy. Nevertheless, they remained steadfast in their love for New Orleans.

With determination and a stroke of entrepreneurial brilliance, Silvia used the $1200 she had saved to purchase a collection of jewelry from New York. Setting up a table in the French Market in 1988, they embarked on a venture that would change their lives forever.

Silvia and Juan began importing and selling an array of Guatemalan handicrafts, including belts, hats, barrettes, and worry dolls. As their daughter grew older, Silvia returned to the French Market, showcasing her jewelry designs alongside their existing merchandise.

Their undeniable success and passion for the trade motivated them to establish their first indoor jewelry store facing the French Market. Sterling Silvia's, their brainchild, primarily focuses on exquisite silver jewelry from various countries, such as Mexico, Thailand, Indonesia, Italy, Chile, and Russia. Additionally, they offer an eclectic selection of handcrafted ceramic dolls, jewelry boxes from India, candles from the US, and wall plaques from Louisiana, among other thoughtful gift items. Silvia's own designs, notably featuring Fleur de lis items and flower jewelry, hold a special place in the store's collection.

Silvia's commitment to her craft extended beyond her business, as she inspired her daughter, Cristy Cali, the art of jewelry design. Through her guidance and inspiration, Cristy found her own passion for the trade, ensuring that the family legacy continues.

The journey of Juan and Silvia Asturias is a testament to perseverance, love, and the pursuit of a dream. From humble beginnings at a flea market to a thriving indoor jewelry store, their story exemplifies the American dream realized through hard work, creativity, and unwavering dedication.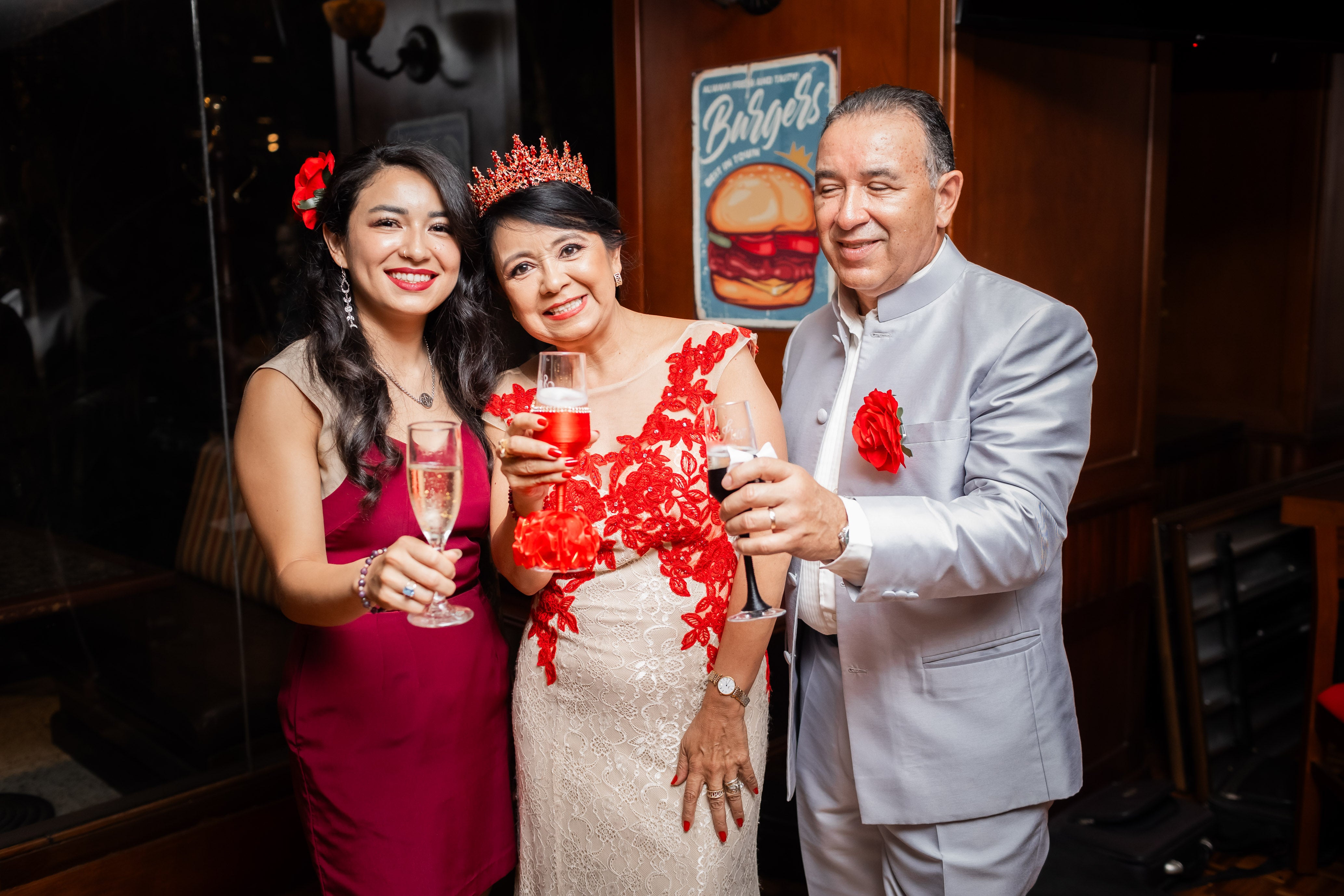 Cheers to Juan & Silvia
Celebrating 40 years of marriage in 2023